Follow these Procedures to check if your connection is Live and working
You can create a discount code on your store from the admin panel for 100% off.
You can create a bogus transaction on* Shopify* Paypal on Woocommerce* Magento
Place the test order using a real credit card and refund your card later.
If you want to check and see if webhooks are being received, you can simply create a test customer on your storefront. This means you would need to sign up for a customer account and not purchase anything and then check inside your CRM to see if the contact was created. If so, then we are receiving customer create/customer update webhooks.
This same methodology works for Order Create/Order Update if you place a test order from the store following one of the above criteria in steps 1-3.
Unific syncs order data to two places in HubSpot, the first place is in the Deals Records as shown below.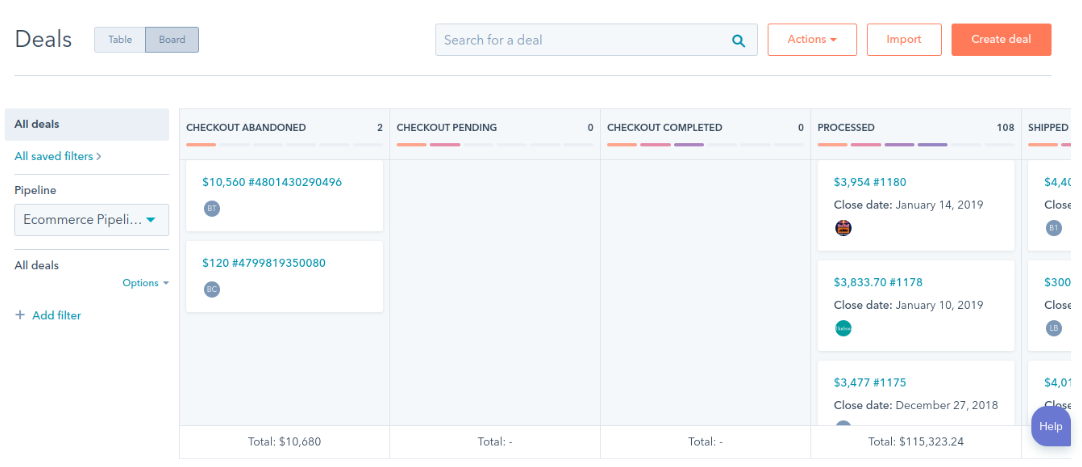 To see all properties that Unific syncs to the Deal Record, please refer to this article here;
The other place Unific syncs order data is to the contact properties. To see the full list of fields, see the article here;
****fyi: In order to see all the RFM properties update for the contact record, the order must be in a completed or paid status.
Below is the list of RFM fields we sync to the contact record that pertain to the order.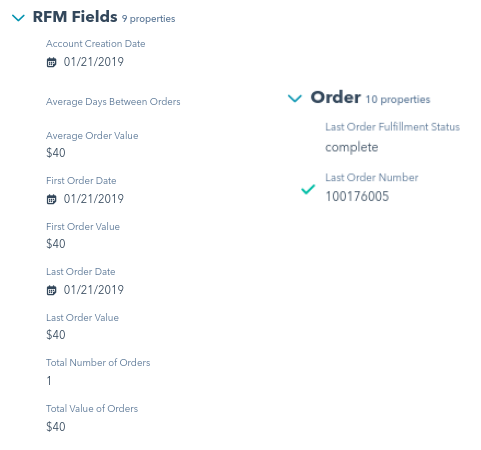 Please click here to see the steps to test an Abandoned Cart.