BigCommerce Connection
How to Connect BigCommerce
Unific's BigCommerce app is currently pending approval in the App Marketplace.

Once approved you will be able to find the Unific app within the BigCommerce App Marketplace.
Step 1: Click install on the Unific app within the marketplace


Step 2: Grant permissions to Unific app.
Only the designated store owner will successfully be able to install the Unific app.

Step 3: Complete the Unific Signup process and connect Hubspot.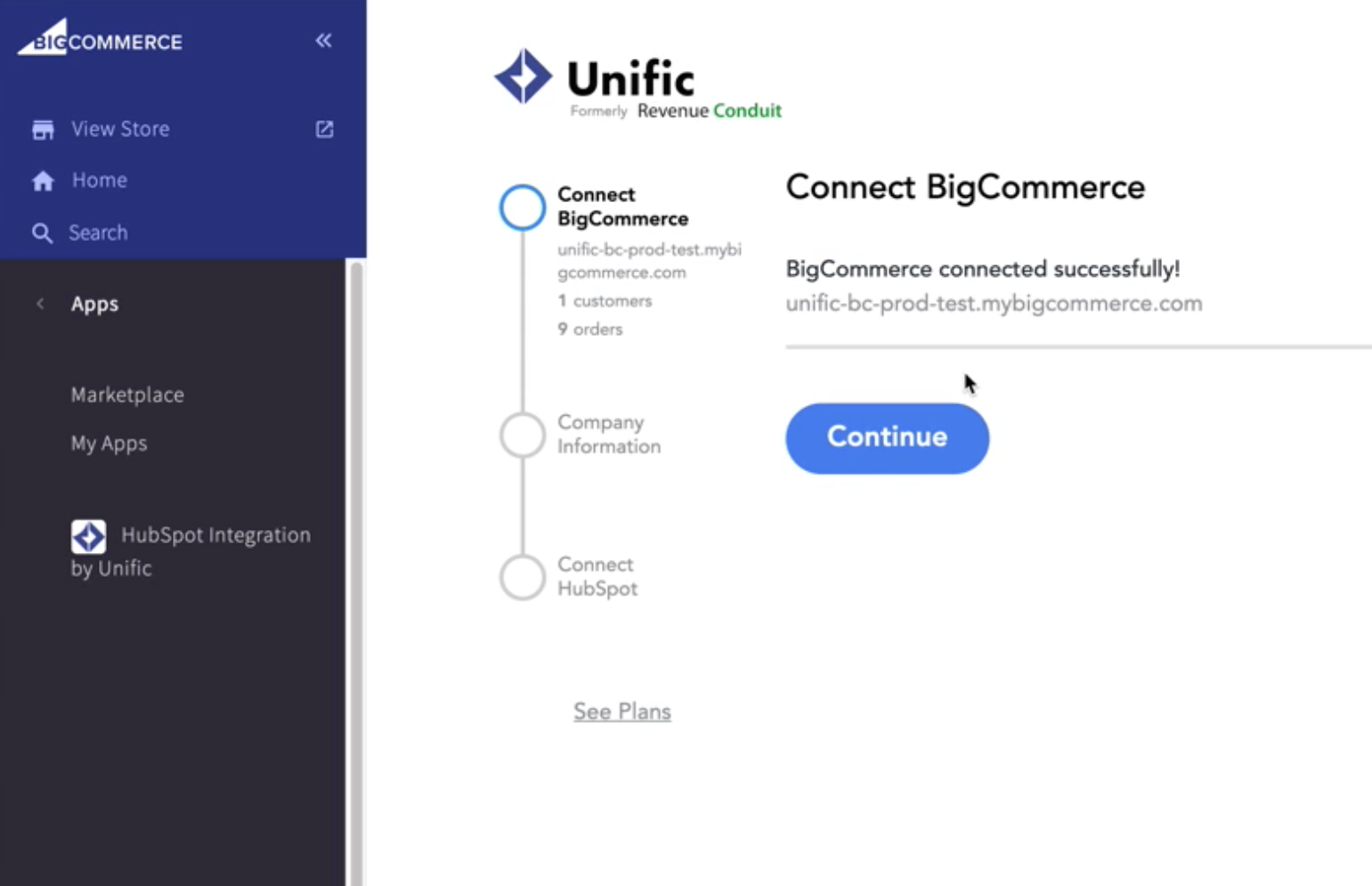 Enter Company Information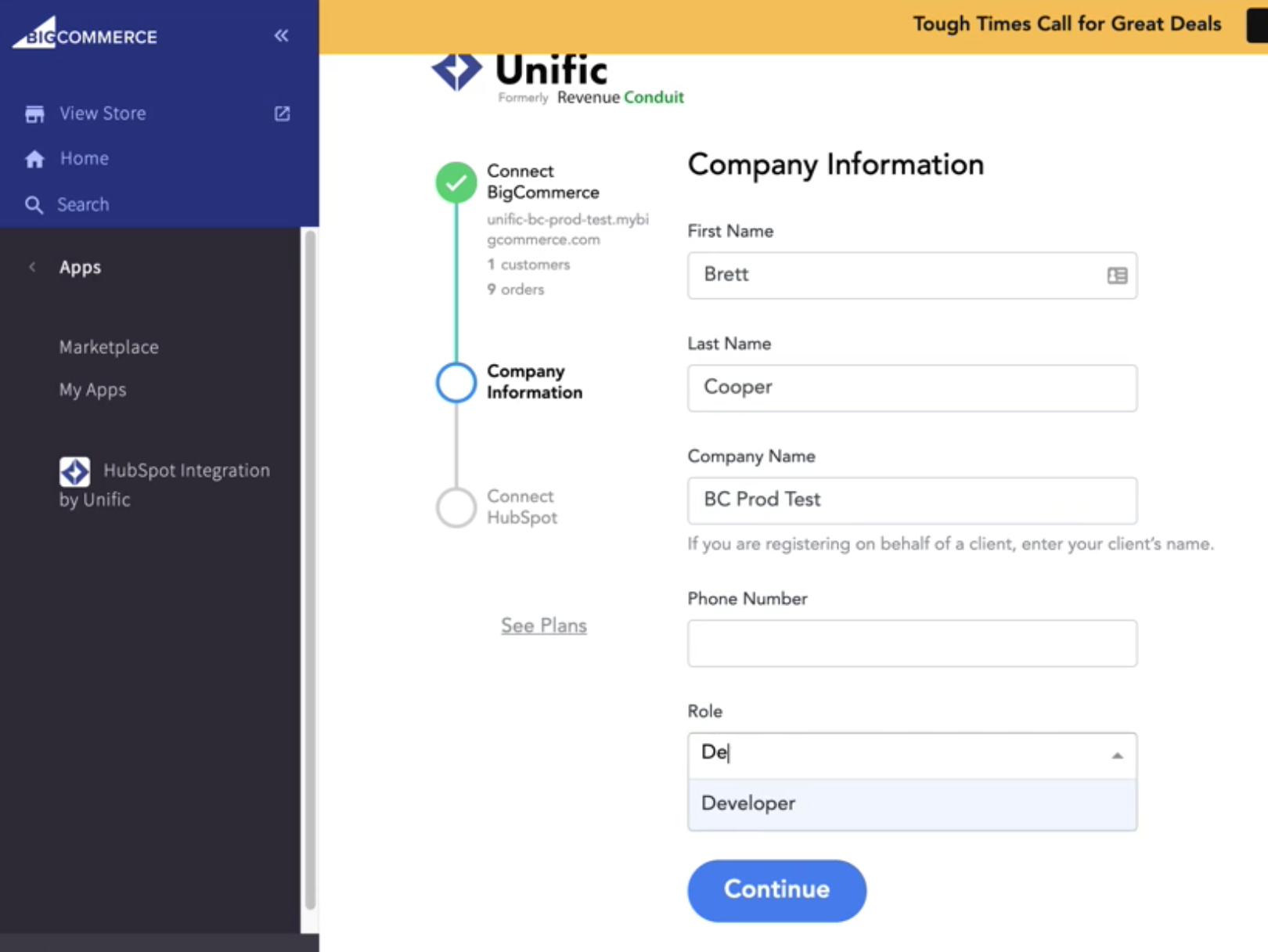 Connect Hubspot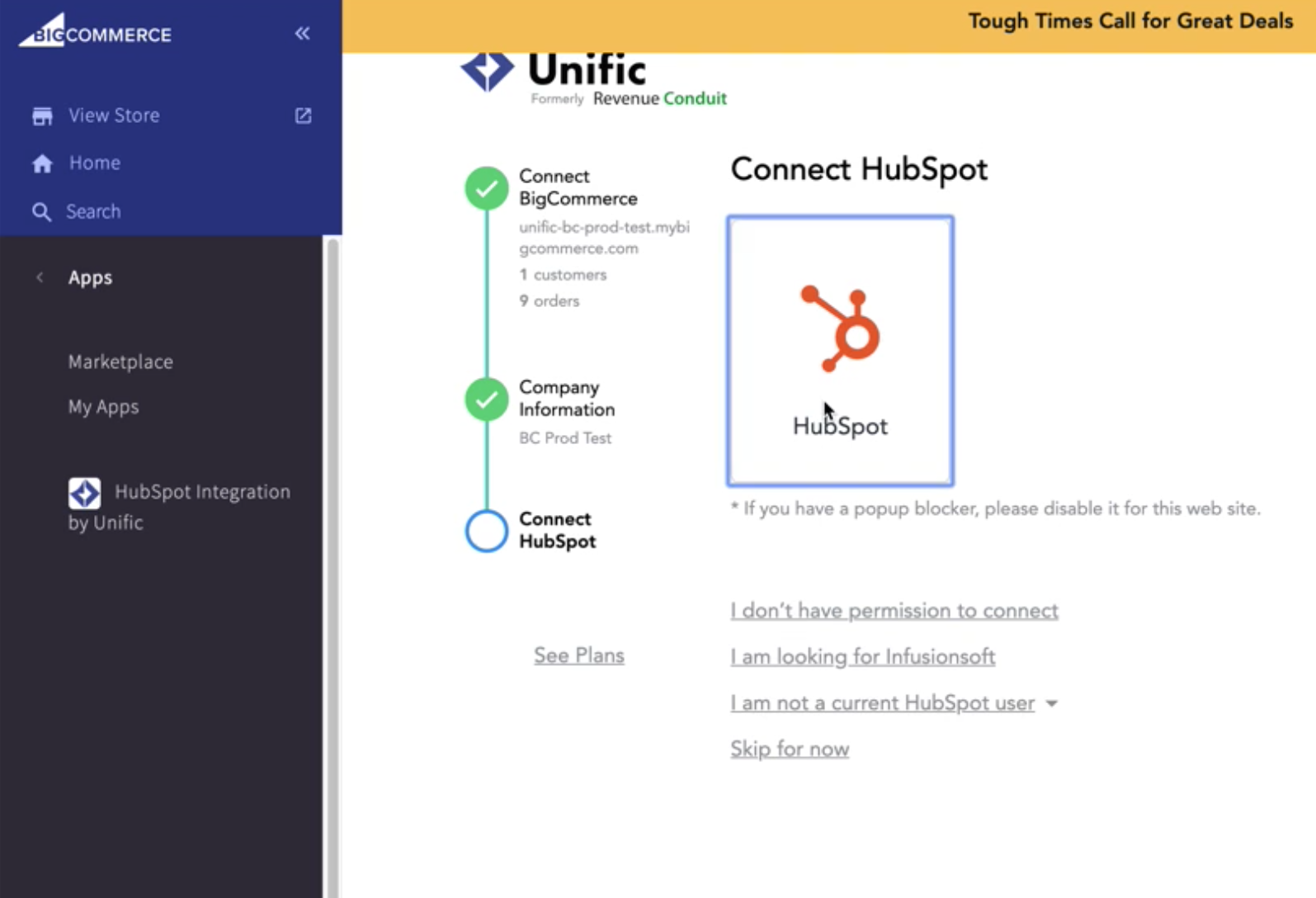 Select Portal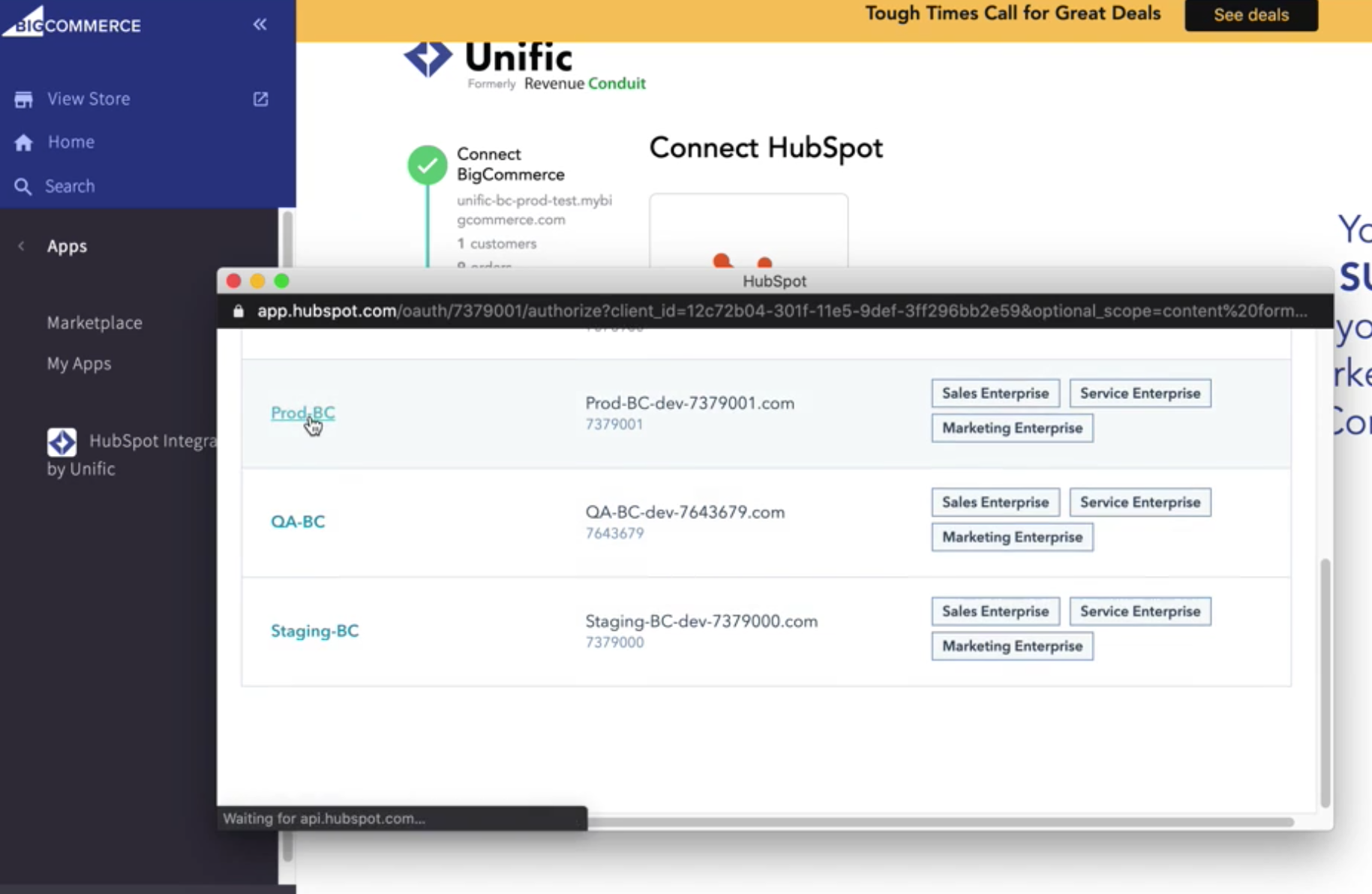 Grant Access to portal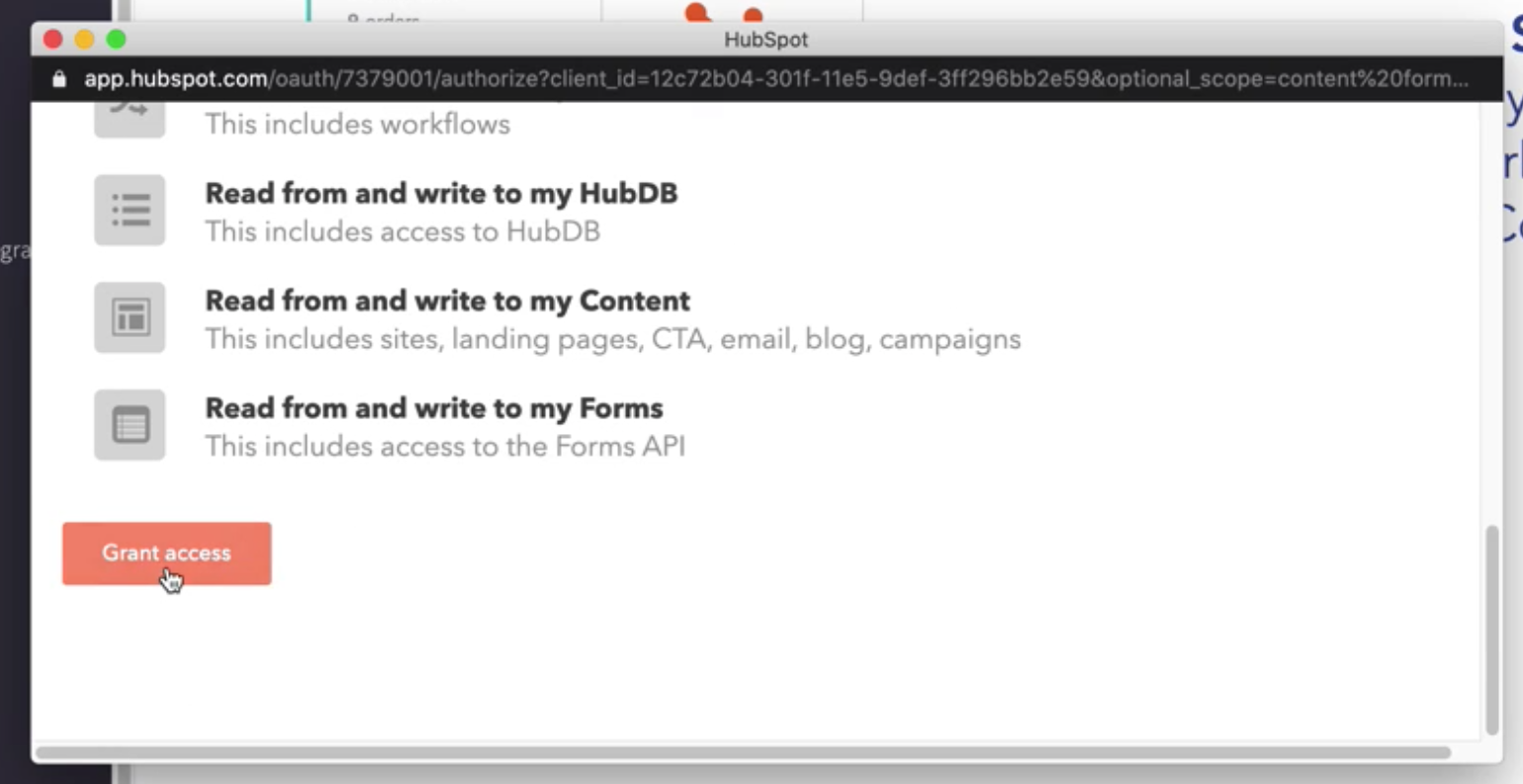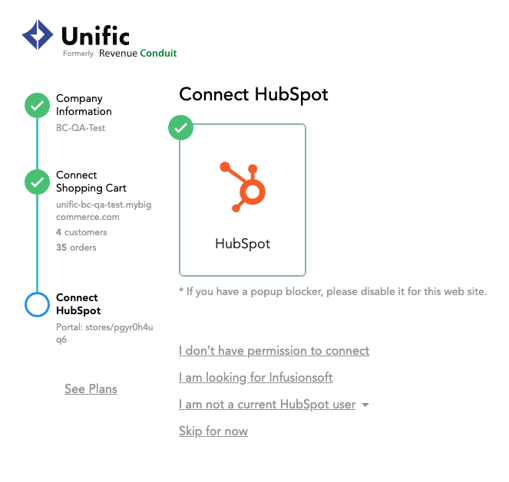 Select plan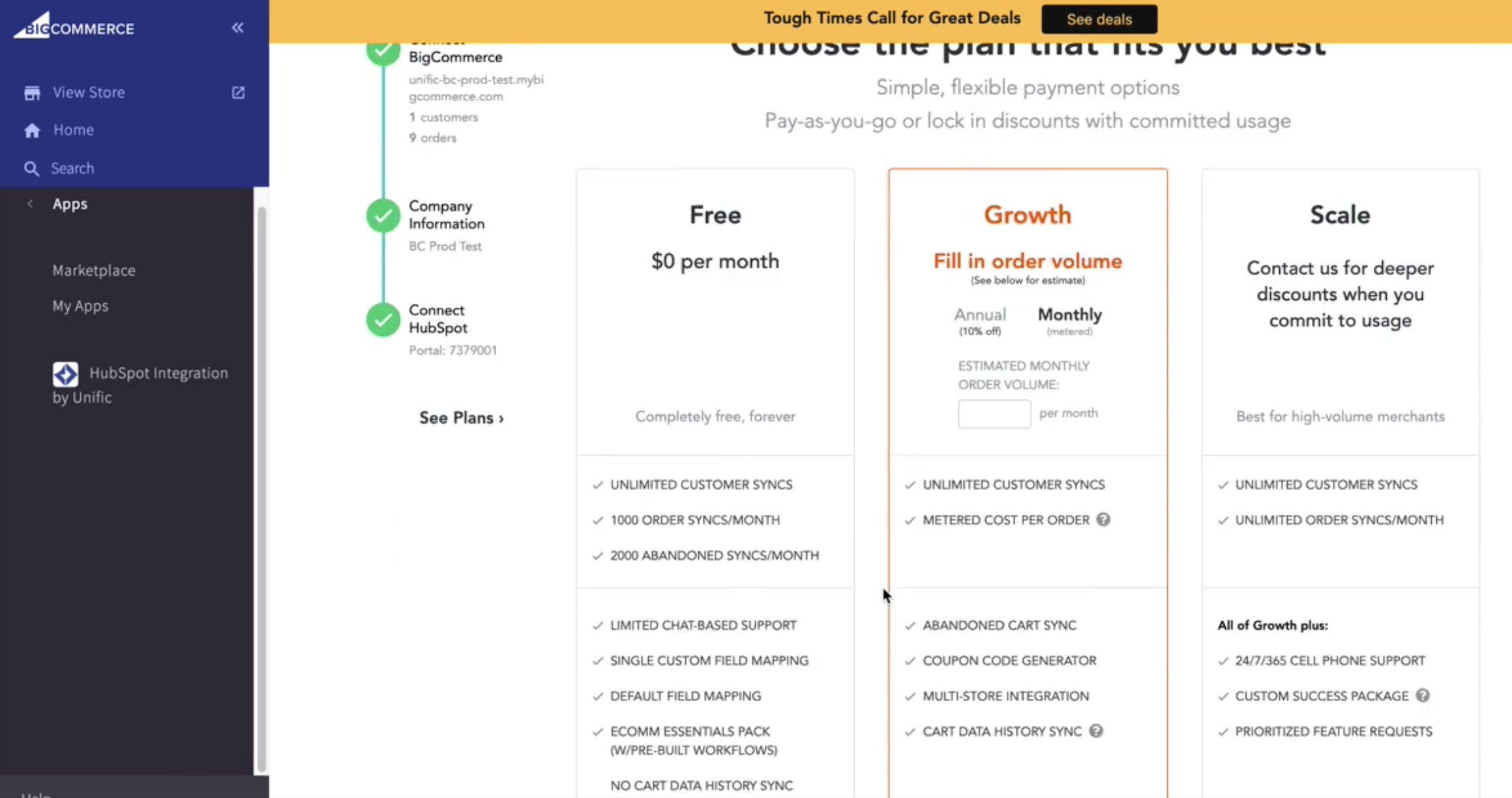 For assistance connecting Hubspot: https://help.unific.com/get-hubspot-connected-to-unific


A few minutes after Hubspot is connected we will begin syncing all live orders received from your store.