Unific Automation: Wow Customer & Get 2nd Order v2.1
Want a way to reach out to new buyers and turn them into repeat buyers? This workflow will allow you to do just that and you can add in additional segmentation such as specific product purchases so you can target and segment efficiently.

This article covers the properties that we update and utitlize to start/trigger the automation as well as the goal method we use to remove people from the automation who have met the goal. The goal of this automation is to push 1st time buyers into the workflow so you can follow up with them with the end of goal of a repeat purchase.

We do not customize any email templates or publish your automations, we only give you the foundation to build off of. We do however, recommend that you take advantage of the other properties that we sync such as Last Products Bought etc to optimize and refine your automation for more segmented and targeted emails. To see the full list of properties that we sync, you can refer to this article here .
Enrollment Trigger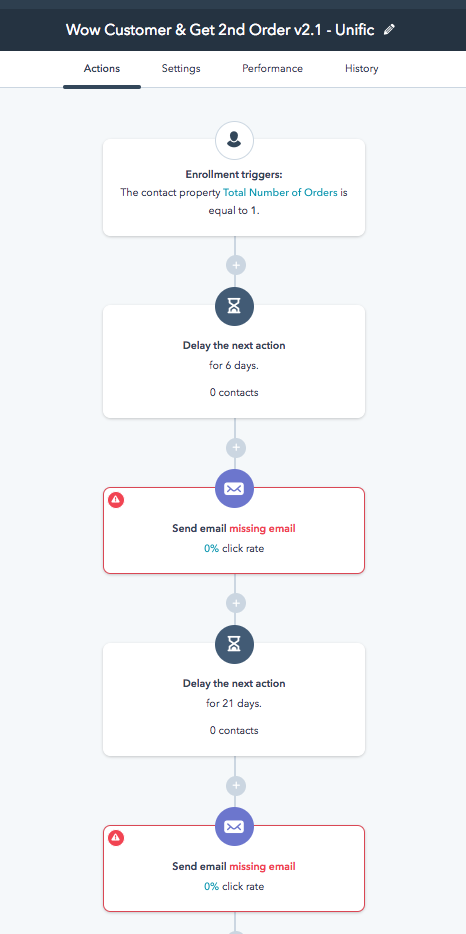 Goal
The goal that removes them from this automation;