Unific Pricing & Account Management
How to View and Download Your Invoices?
Steps to access the Invoices -
1. Login to Unific Account https://app.unific.com/login
2. Then click on "Billing" at the left menu bar from interface.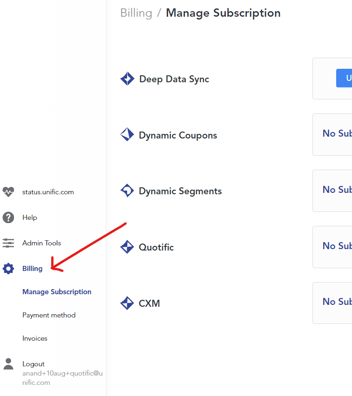 3. To proceed further, click the "Invoices" button in the Billing Panel.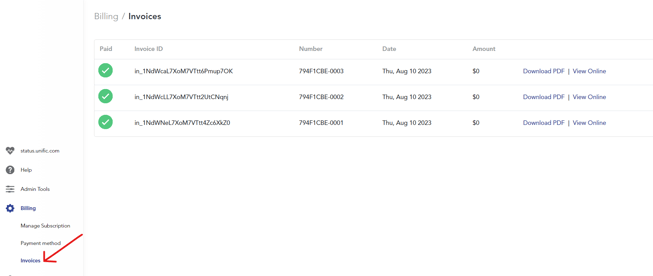 4. The Invoice panel gives you access to the PDF documents with your invoices:
The panel allows you to open and download the PDF files - use the corresponding buttons.