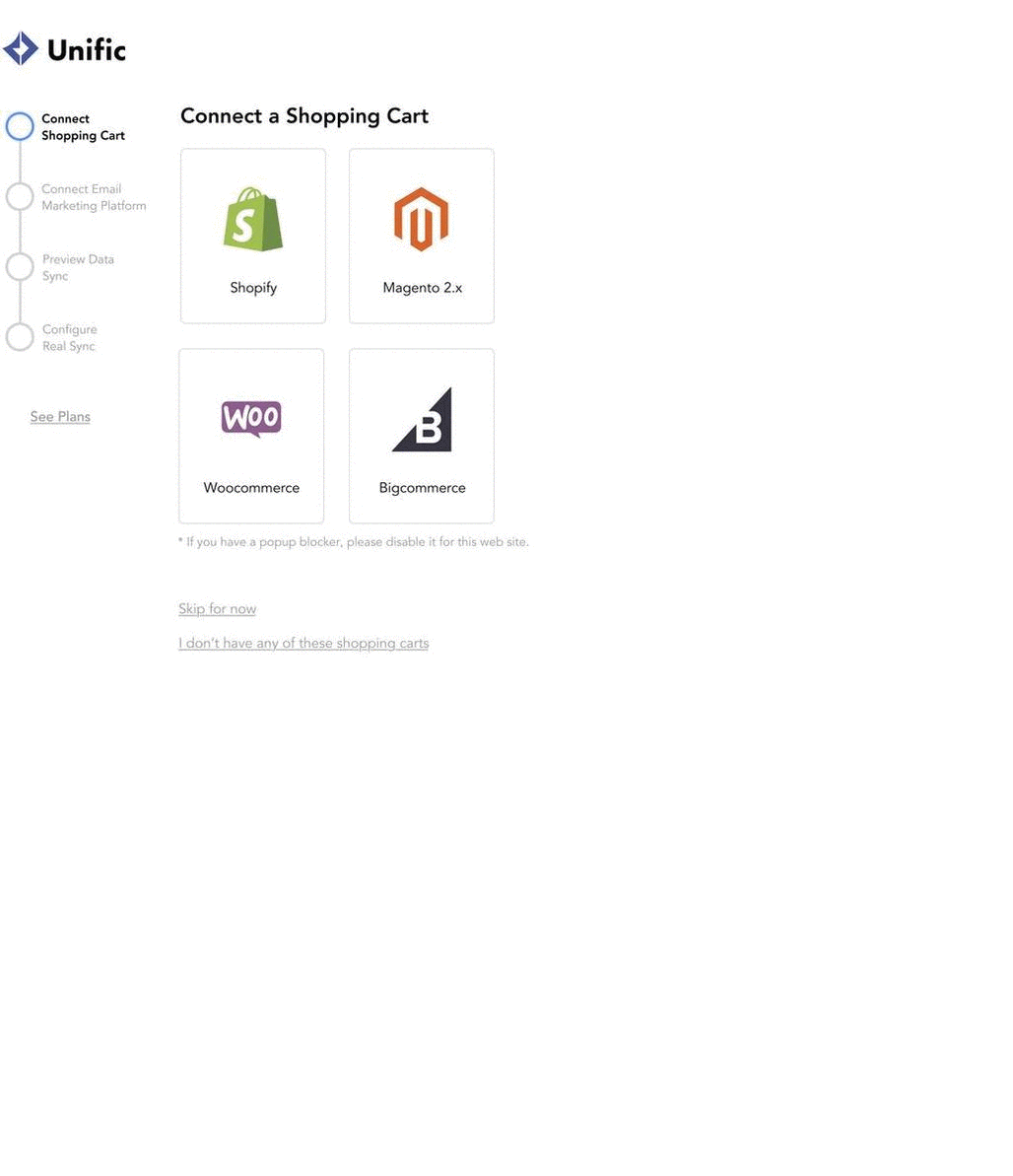 Before you begin the sign up process please make sure you're signed into both your shopping cart as well as HubSpot with a user that has Super Admin permissions. The integration reads and writes to your records and will not work properly without the scopes provided by the Super Admin user. Please allow pop-ups for the Unific site as well. The connection windows will appear as pop-ups.
Connect your Shopping Cart - A pop-up will show your cart's specific connection screen.
Connect HubSpot - A pop-up will allow you to choose the HubSpot portal you'd like to connect. Please make sure that the permissions below are what you accept.

Choose the range of data you'd like to sync from your Shopping cart to HubSpot.

"Data from before and after sync is turned on" will begin to import all contacts and orders from the history of your store. Please be aware of your portal's contact limit because if the contact does not exist it will be created.
"Data only after this sync is turned on" will only import new contacts and orders from account sign up forward. Please be aware that you will not have accurate RFM data until you run a full historical

Once your sync is turned on, you can view the history in your account page for all activity synced from your store.